The HLA and Coach Mentoring Ltd are delighted to launch a new Women in Leadership (WIL) Network for the humanitarian and development sectors.

This network has been set up on the HLA's digital learning platform Kaya to help facilitate a global community of discovery, development and support for women leaders.

The network is open to any woman in leadership to join, and membership is free. Members will be able to participate in regular online events, access resources aimed at women leaders, as well as have the opportunity to be involved in a mentoring relationship.

The aim of the initiative is to develop a women's network and build trusted collaborative relationships in the humanitarian and development sectors, capable of delivering transformational change at the individual, organisational and environmental level through shared learning and support.
The development of this platform builds on the Women in Leadership work and initiatives led by Charlotte Balfour-Poole, Head of Coaching at the HLA, together with our partner Coach Mentoring Ltd. This work includes the Across Organisational Mentoring Programme (AOMP) both online and in-person – including across Poland as part of our Ukrainian transformational response.
In the run-up to the Women in Leadership Network online launch and networking event on 7 September 2023, the HLA's Ka Man Parkinson (Communications and Marketing Advisor) caught up with Charlotte Balfour-Poole to find out more about this new initiative.

Could you tell us why you've developed this Women in Leadership Network hosted on Kaya?
Following on from the Women in Leadership Mentoring programme we ran in Afghanistan, we recognised that there are very few spaces for female humanitarians to convene, to learn together and have support from other incredible women in humanitarian leadership positions.
We began by creating specific webinars where women could come together and learn from each other. We wanted to widen the offer and involve more women and those from more diverse leadership positions across the globe, especially those working closer to the frontline.
Is it relevant to any woman working in the humanitarian or development sector? For example, is it relevant to those who are not directly involved in humanitarian response work but in supporting functions?
Yes, all women who are supporting or leading humanitarian or development endeavours are welcome. Those supporting frontline humanitarian workers are absolutely key too!
What can women who register expect to see on the platform in the coming months?
We hope to run a range of different webinars on a variety of topics that women have already expressed interest in.
We are super open to ideas for further topics and would also really welcome diverse speakers, so please do share these names and suggestions with us.
We hope to also share more leadership resources and create an informal peer mentoring network for women to be able to reach out to each other bilaterally or convene smaller groups.
Are there any platform features that you're excited about and want to highlight?
All our webinars have live captions in a wide range of languages, so that hopefully everyone can join in and benefit from the webinars.

We also have a chat function to enable women to continue the conversations outside of the 'arranged' webinars, and to continue networking, learning and supporting one another.


Thank you Charlotte – the vision and ambition for the Women in Leadership Network is inspiring and we look forward to the launch event on 7 September!
Join the network and get involved!
Sign up via our digital learning platform Kaya. Membership is free.

Join the launch and networking event
Join the online launch and networking event on 7 September 2023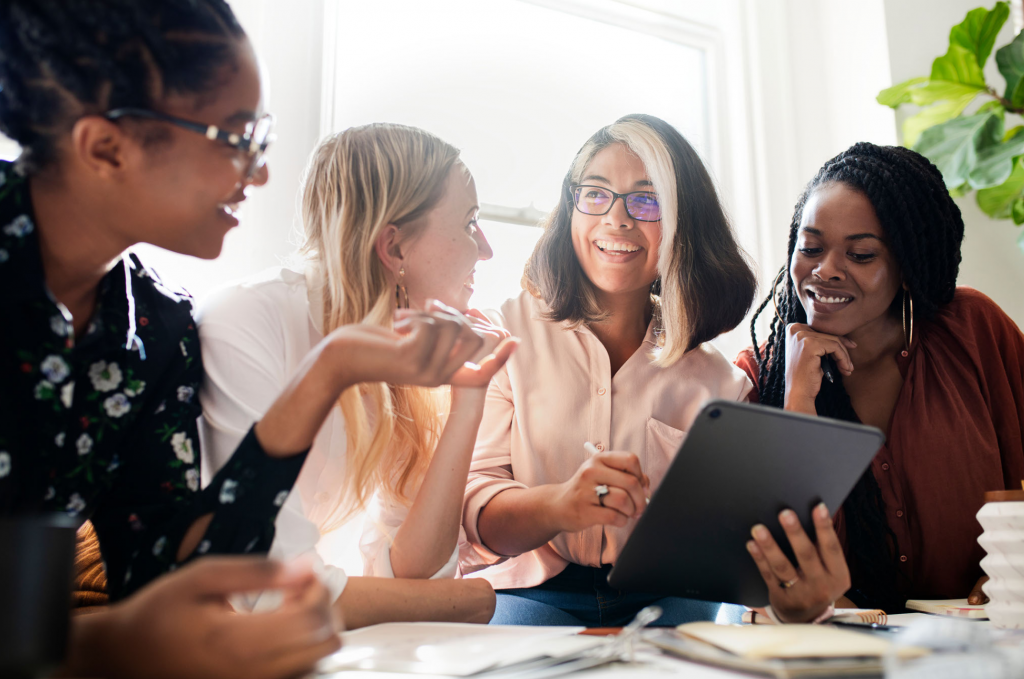 Once you have registered for the Women in Leadership network on Kaya, you will be able to access resources and register for events including the 7 September online launch and networking event.
At this event, you will be able to meet Charlotte and Lis Merrick from Coach Mentoring Ltd and enjoy some time networking with other like-minded women, sharing your leadership journeys, challenges and highlights!

The event will be hosted on Zoom and will run at 08.00 and 16.00 BST. Members can register for their preferred time slot.

You may also be interested in
Coaching and Mentoring – Humanitarian Leadership Academy

NGO Coaching and Mentoring website

Women in Leadership: addressing gender equality through mentoring