Who we are
We are the Humanitarian Leadership Academy. We strengthen people's skills and capabilities through learning, working with people in the humanitarian sector and beyond to prepare for and respond to crises.
We are a sector-facing team within Save the Children. We benefit from the knowledge and experience brought by 100 years of responding to crises while still retaining our independence. This allows us to complement Save the Children's work, supporting more humanitarians, working with anyone with an interest in creating positive change, and exploring new innovations in learning.
But it's not really about us. We help organisations in the humanitarian sector and beyond to amplify their reach, share their knowledge and build their networks. Our combined impact – collectively developing people's skills to respond to crises – is infinitely stronger through working together.

Our Mission
Our mission is to enable people to prepare for and respond to crises in their own countries, by providing high quality learning opportunities.
Our Vision
Our vision is a world where everyone has the capabilities to handle crises, ultimately saving lives.
Localised Leadership: We promote and prioritise diverse and inclusive leadership practices with the aim to increase opportunities for professional development of under-represented groups across the whole leadership pipeline.
Technical Expertise: We prioritise local and national organisations and work to ensure that all those affected by emergencies are included and equally participate in and benefit from humanitarian action.
Civil Society Strengthening: As part of our commitment to shifting the power, we support civil society organisations adapt, own and sustain their capacity development at an individual and organisational level in order to achieve sustained impact in the humanitarian sector.
Our Theory of Change
We've produced a Theory of Change to identify our pathway to achieving impact, whether that's through our overall work or a specific programme intervention. This will help guide us in our work to ensure that we are fulfilling our mission. Watch the animation to find out more.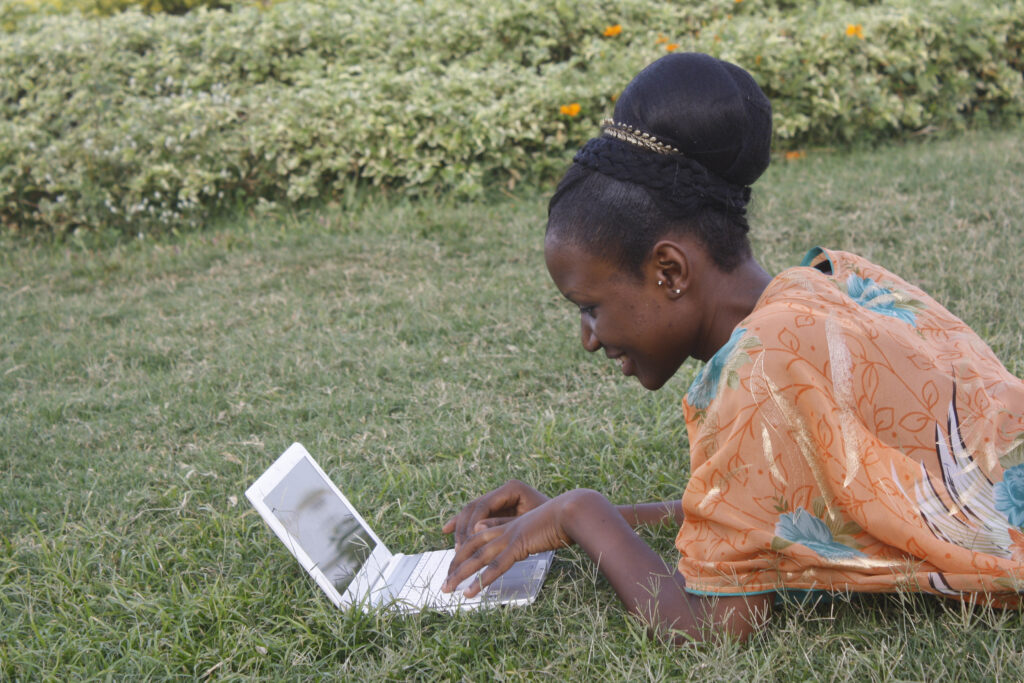 How are we funded?
Financial support from key funders in response to emergencies means we can respond at speed and at scale to emerging crises.
Longer-term funding from partners and funders underpins our commitment to locally-led action, allowing us to provide needs-based directed and self-guided learning required for those on the ground to rapidly develop their skills to prepare for and respond to crisis situations.
Our commercial offer is at the forefront of digital learning innovation. We offer partners access to leading edge digital technologies, learning expertise and the opportunity to work with us in convening the next generation of humanitarians. We offer platforms (Kaya and HPass), products and services tailor-made for the humanitarian sector.
Our operating model reinvests all our income and is designed to keep us sustainable in a changing financial landscape. When you invest in our offer, you're not only reaping the benefits for your own organisation, you are also supporting the entire humanitarian sector.
Our story
Learn more about our story and discover a few of our milestones!
Read more
Latest annual report
In 2022 we reached more people than any previous year. Read our annual report to find out more about our work.
Download