26th April 2023
As Poland plays a massive role in Ukraine response, our Eastern Europe Regional Centre team has been actively working in the country for more than a year, supporting the localisation agenda. In April, they engaged in exciting events and provided training activities, in line with our Engine 2 approach.
The Art of Repair
The HLA Regional Centre in Eastern Europe supported the organisation of the International Group Relations Conference 'The Art of Repair: Leadership, Culture, Change', which took place on the 20-23 April in Krakow, Poland. Kamila Wujec, the regional lead, was one of the consultants, while Gladys Mutuku, HLA Strategic Lead, Nancy Mureti, HLA Head of Regional Centres, and Fiona Tan, Programme Officer, participated in the event.
The conference was based on the traditional Tavistock learning methodology and was devoted to systemic leadership. The event aimed to discover how humanitarians might take up working and social roles more creatively and effectively, to better deal with the concept of authority, and to study leadership and followership preferences and patterns. Experiential learning and consultancy were conducted through work in small groups, large groups, and inter-groups.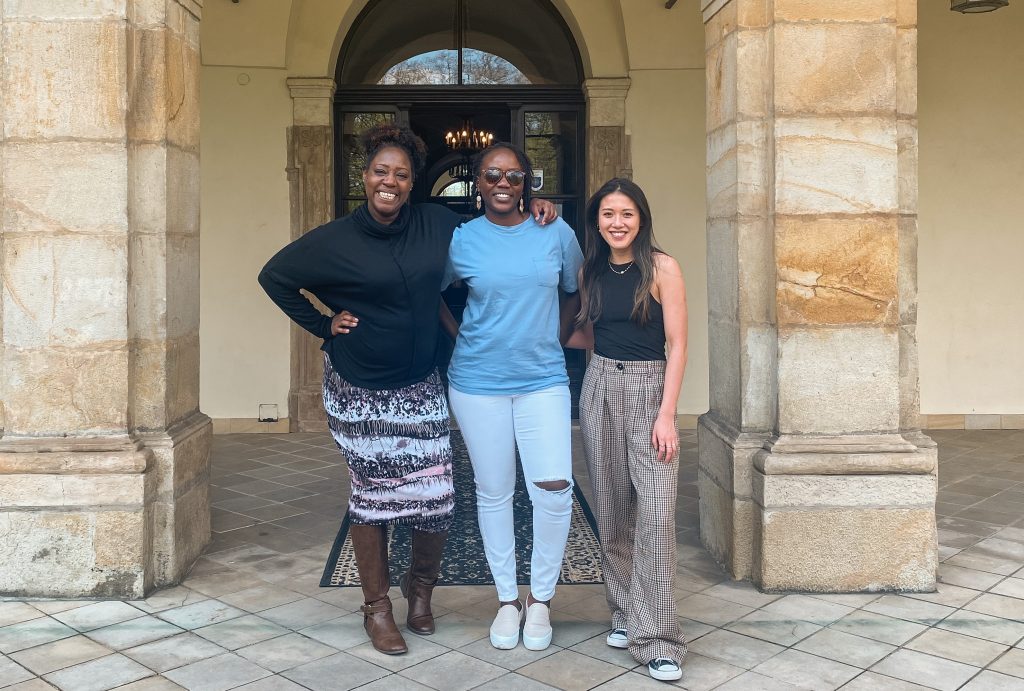 W4UA report presentation
On 19 April, Kasia Bryczkowska, HLA Learning solutions specialist in Poland, and Karolina Mackiewicz from HLA's partner Safeguarding Hub Polska attended the press conference by World for Ukraine Foundation (W4UA).
The World for Ukraine (W4UA) Foundation is a non-governmental organization supported by the Ukrainian Embassy in Poland. Its primary goals are to integrate and support the efforts of NGOs, central and local government institutions, businesses, media, think tanks and private individuals to respond to the crisis in Ukraine.
The W4UA Foundation's report on humanitarian crisis in Ukraine was officially presented during the conference. The report includes recommendations after the W4UA Summit, which took place in Rzeszów in December 2022. Pawel Mania, HLA Deputy Director for Transformational Response, was a panelist at the summit. The second edition of the W4UA Summit is planned for the 28-29 September in Rzeszów.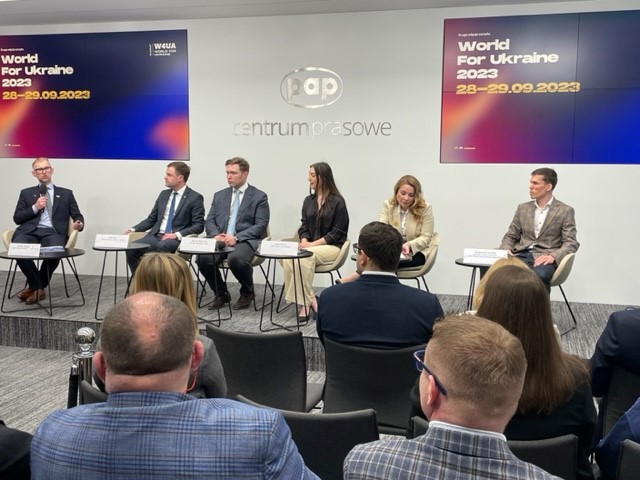 Sphere standards
We're pleased to announce that the HLA Regional Centre in Eastern Europe has become the Sphere standards' focal point in the region. For more than two decades, the Sphere standards have been a primary reference tool for national and international NGOs, volunteers, UN agencies, governments, donors, and the private sector.
Together, our team and Sphere are organising a face-to-face workshop on Sphere standards in May in Przemyśl. Continuing our cooperation, the HLA is going to provide a Train of Trainers workshop for Sphere in June.
Meanwhile…
Kasia Bryczkowska, HLA Learning solutions specialist, conducted regular coaching sessions for managers of the Association of Ukrainians in Poland. Expanding our activities in the country, the team plans to work with the Humanitarian Aid Center "My z Wami" in Wrocław. The team also continues to conduct Humanitarian Operations Programme (HOP) training sessions. The next ones are planned to be held in Lublin and Białystok.