Context
The Middle East and North Africa (MENA) region is expected to be among the regions hit first and hit hardest by climate change with serious consequences for children's health, cognitive developments, and future livelihoods. COVID-19 had a devastating impact across the region, not only as a health crisis, but a crisis in education, governance, and livelihoods.
The disruption caused by COVID-19 has exposed existing inequalities in both global and national economic systems, as lack of vaccine supply and hesitancy further limit vaccination uptake.
In the Middle East, one in three children live in a conflict zone, and in Yemen and Syria alone, 16.1 million children experience conflict. Beyond Syria and Yemen, there is recurrent interstate conflict in the Occupied Palestinian Territories, regular violence by non-state actors in Iraq, and the risk of large-scale conflict in Lebanon and Libya.
On 6th February 2023, a 7.8 magnitude earthquake reverberated across 10 provinces in the south of Türkiye and devastated large parts of Syria. The earthquake and significant aftershocks have been felt throughout the region, as far as North East Syria, Jordan, and Lebanon. A second earthquake of 7.5 magnitude happened within hours. This is one of the strongest earthquakes to hit the region in 100 years and made thousands homeless, while the region is experiencing freezing weather and snowstorms.
Our activities in the region
The HLA-MENA Regional Centre provides training on the following topics: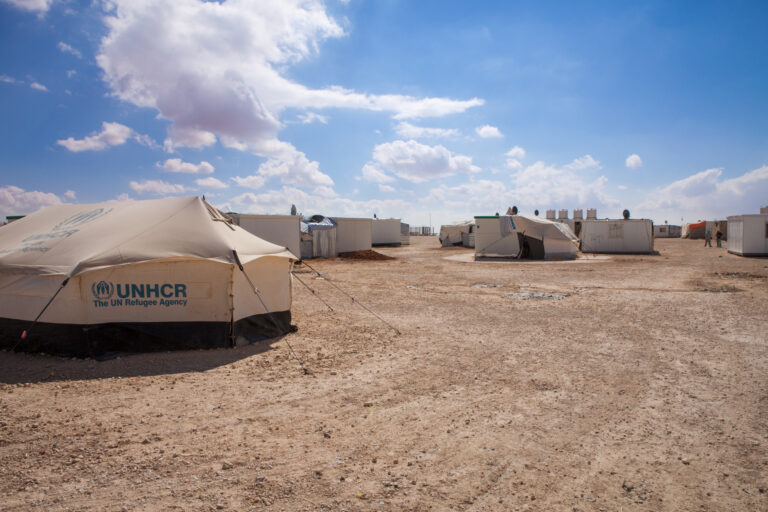 Upcoming opportunities
Find out the opportunities for in-person training currently available
Our partners