Learning the Fundamentals of Humanitarian Response
Our colleagues in the East and Southern Africa (ESA) Regional Office recently delivered a successful three-day training on the Fundamentals of Humanitarian Response in the remote and challenging terrain of the Nuba Mountains – an area where Save the Children delivers humanitarian programmes through the Sudan Country Office.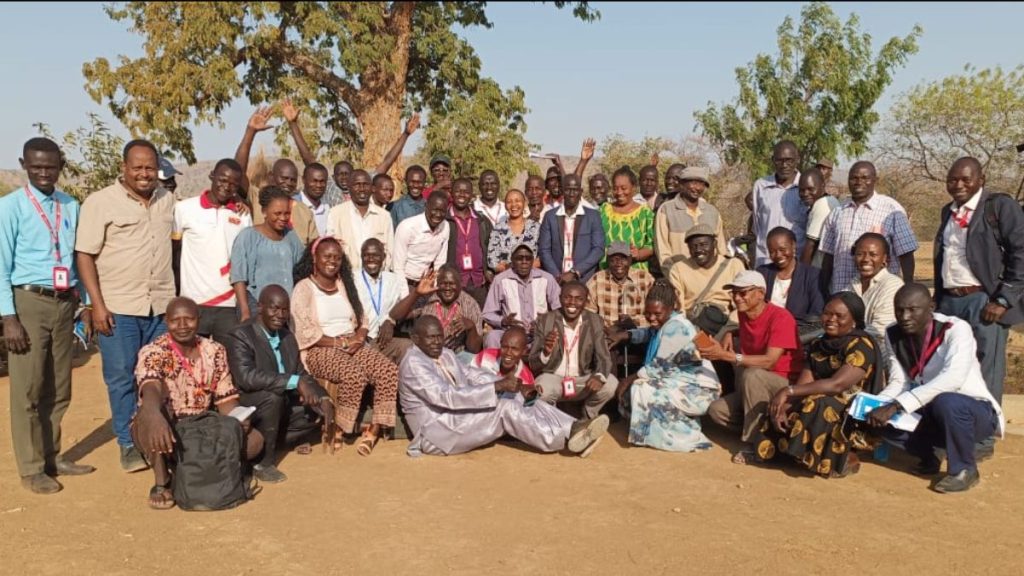 50 participants – including five women, among them a mother and child – were drawn from the Sudan Relief and Rehabilitation Association (SRRA), the Secretariat of Nuba Mountains, Save the Children International and local partners. The First Secretary engaged as a full and active training participant for the three-day programme.

Governor Anuor Saleh, who opened and closed the training, thanked HLA colleagues for their dedication and for travelling to the region – a challenging journey of five days from Nairobi.