As a graduate of French Language and Literature, also fluent in Arabic and English, Salma is the Global Translation Manager for the HLA Middle East, North Africa and Eastern Europe (MENAEE) Regional Centre.
Starting her international relations experience in the tourism sector, Salma then got extensive experience managing an educational project led by the British Council, supporting Syrian refugees and disadvantaged Jordanians. Salma's experience with Save the Children International as Regional Child Protection in Emergencies (CPiE) and Education in Emergencies (EiE) PDP's Coordinator and as HLA Regional Programmes Coordinator for MENAEE gives her deep understanding and valuable insights into the regional context.
Being a passionate linguist, Salma is now learning Italian and Turkish. 
Salma Babban, Global Translation Manager for the HLA Middle East, North Africa and Eastern Europe (MENAEE) Regional Centre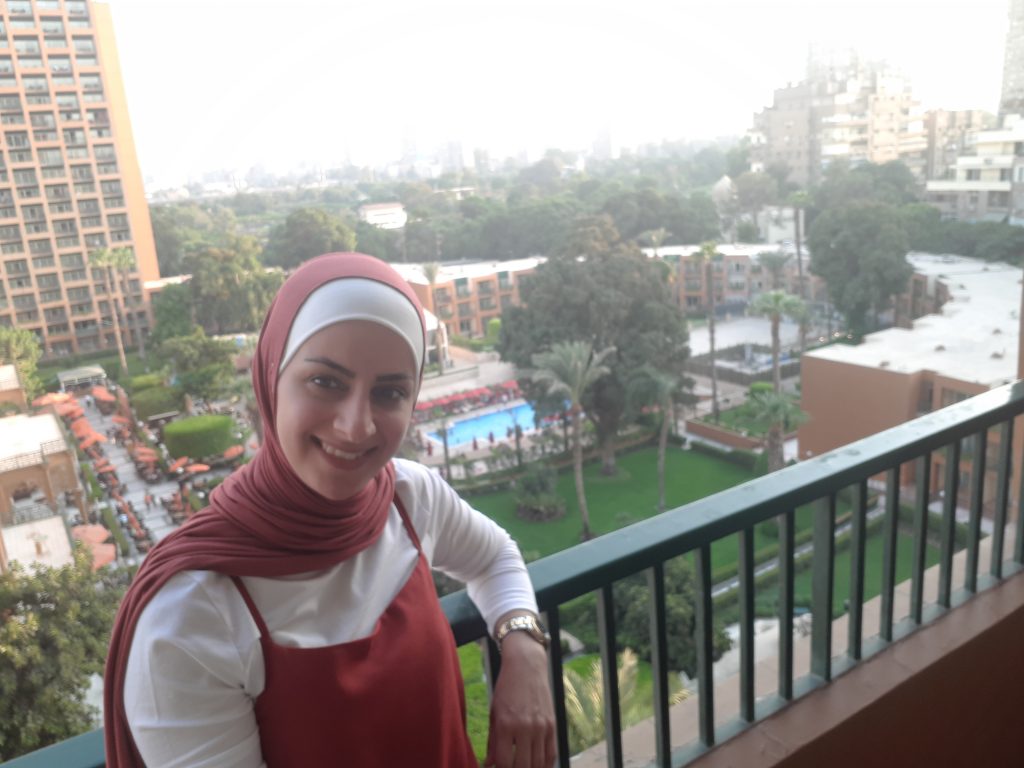 Why did you decide to work in the humanitarian sector? 
My passion to work in the humanitarian sector began through my work with the British Council Jordan, which gave me the opportunity to help war-affected Syrian refugees who sought refuge in Jordan. I worked with them in the camps and witnessed their suffering. I was happy to observe the positive impact of the university educational project – "Language and Academic Skills and E-learning Resources Project (LASER)" – which we were offering for those who are interrupted from learning. This project has changed so many lives for the better, as its participants got a chance to continue their education and to get some great job opportunities. 
What does your regular day at work look like? 
I am an early-rising person, so you can see me working sometimes before eight in the morning. I feel like I can get more done when I start early.
I consider myself a real multitasker (I even got a "Marvelous Multitasker Award" at my previous job!), so during the day I usually handle several assignments at the same time. My everyday to-do list would include translations and proofreading texts for multiple projects. But I always strive to work outside my job description limits and give more help to my team.
"I am always ready to support with organising training activities, especially Education in Emergencies, as well as with admin and financial tasks."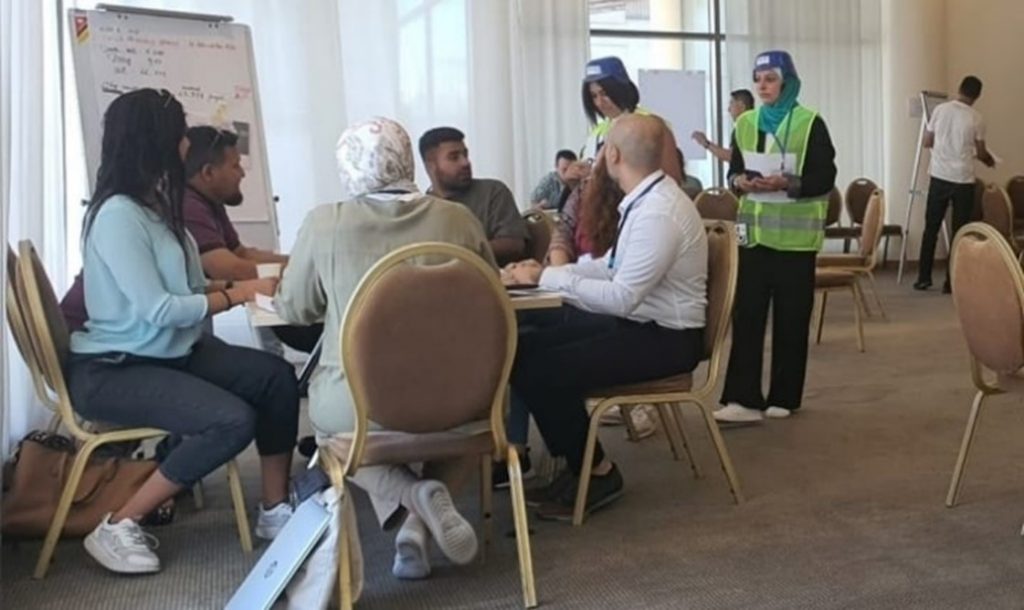 What motivates you to do your job?  
It is important to me to be a part of a big movement which creates positive changes. It is inspiring to contribute to projects which make an impact on the lives of people affected by crises.
I really appreciate how we always keep learning and developing professionally and always try to exceed our job descriptions, like the facilitations of trainings in the regions. I love this!
I feel very fortunate to have such a supportive team with an upbeat attitude, and I thrive in this environment. That's why I stay motivated at work! 
Can you share an achievement in your role with the HLA, that you are proud of?   
Since I started my work as Translation Manager last March, I was able to manage and complete more than 75 translation projects in nine different languages for different regions and humanitarian responses. What I am proud of is that I also supported the MENAEE region with different trainings at the same time. 
What is something people might not know about your region, that you would like to tell us about?  
Family and children are the highest priority for many people in the Middle East and North Africa, and the father is usually seen as the head of the family.  
What is your favourite Kaya course?  
The first course I completed on Kaya which introduced me to Humanitarian work was Introduction to International Humanitarian Law (IHL). I highly recommend this course to everyone starting their professional journey in the humanitarian sector! 
Your message to fellow humanitarians.  
Even a smile can be just the push someone needs to move forward.  
No matter how big or small the help you offer is, it surely makes a difference. It affects the lives of those we help, but it also makes a positive impact on our hearts.