Over the past year, the American University of Afghanistan (AUAF) have undergone unprecedented turmoil. The return of the Taliban to Kabul put an immediate end to their face to face operations as many staff and students fled the country. For many students this also meant putting their ambitions and future plans on hold.
However, the AUAF remains committed to its students, and over the past year has done amazing work to ensure that educational opportunities continue to be available.
The AUAF was recently recertified against the HPass Quality Standards for Humanitarian Learning, and we spoke to the Provost, Professor Victoria Fontan about their experiences over the past year, and how the Standards have continued to provide a guide.
Victoria, it's amazing that the university still manages to provide educational opportunities despite what has happened over the past year. How have you managed to achieve this?
We continue to offer our courses online, despite the fact that our staff and students are based all over the world. All our learning is now available as modular, online and self-paced courses, so that students can catch up if they spend time offline due to for example electricity outage in rural parts of Afghanistan, or because they are moving abroad. We offer a 'no student left behind' policy where we check in on students and staff we haven't heard from. Sometimes you will not hear from a staff or faculty member for two or three weeks and they will resurface in Pakistan or Germany or wherever.
We've had help from a great set of partners to take our learning online, and to gain access to a range of online libraries and resources. Because our staff is so dispersed, we are actually able to offer student support 22 hours a day. This is needed because our operations are no longer narrowly focussed on learning provision, but also on developing an effective virtual structure, and most of all on providing pastoral care for our students wherever we can.
You mentioned that the HPass Quality Standards provided a guide as you adapted your learning services to the changing situation. Can you explain how this worked?
Yes – as you know I was involved in the development of the Standards a few years ago, and so I always turn to them as a reference for the university's work. Since 2021 we have had to adapt to developments and changing restrictions in Afghanistan, which means continuously rethinking our teaching plans and methods throughout the semester. We may start the semester with everything working as clockwork, all the students and staff connected etc, and then suddenly have to change our plans and adapt to the situations our learners are facing.
We've got an online learning checklist that emerged after we joined HPass and that we now review on a monthly basis to ensure that we are continuously improving our offer and adapting to our crisis situation. We've put a lot of checks and balances in place to ensure that we are still offering quality to our students. Every single week we take our lessons learned, and use them to train our faculty to adapt to the rapidly evolving situation.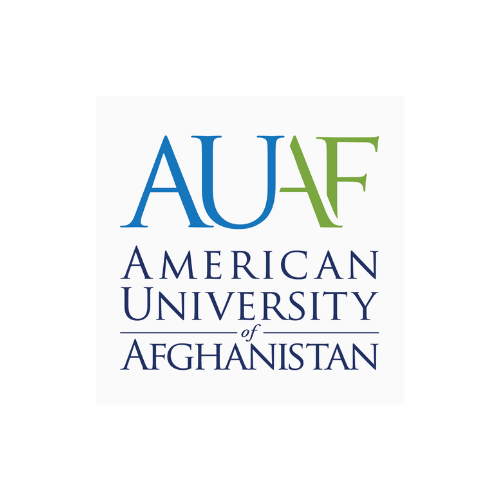 Are there some elements of the HPass Standards which became increasingly important to you because of the crisis situation?
Yes, for example the bedrock of the Standards is the four humanitarian principles. When thinking about community buy-in and stakeholder engagement, we considered the principles and realised that maintaining political neutrality and impartiality would be vital to enable our services to survive.
Confidentiality and data protection also became hugely important. We had to destroy all sensitive information on campus. However, we first emailed our donors to ensure we had their permission, as we didn't want to be held accountable for missing records later! We were able to protect ourselves as an institution as well as our students. Even now as we continue to deliver our classes, we need to protect our students' data as well as access to our online learning environments, and review our cyber security status on a regular basis.
How do you maintain the credibility of your degrees in the long term?
Accreditations are really important. We have the HPass Certified status, and have ACBSP (American Council of Business Schools and Programs) accreditation for our business degrees. We have joined the Open Society University Network, enabling us to offer dual degrees too with Bard College. We are also listed on the World Education Services, so that our students relocating to North America have access to credit transfer opportunities. So we've partnered with institutions who gave us the right to keep existing and the funny thing is that we've created a trend, because now that's also happening with Ukraine and universities worldwide.
Yes, I was going to ask you about that because it's as though you've set a precedent for how a university can continue running even if its physical infrastructure is under threat.
Yes, and I think now with both Afghanistan and the Ukraine, and thanks to our partnerships and the ability to move our learning online, which we started doing in 2016 after the Taliban attacked out campus, we are redefining expectations for how higher education and refugee education should be maintained in emergencies.
I imagine the university has so many more pastoral responsibilities to manage now. Have you had to recruit a team to manage that?
This is one of the biggest roadblocks we've faced so far as although we have help from lots of great partners, our donor funds are sometimes not flexible enough to enable us to quickly recruit for example mental health or protection specialists. We no longer charge our students tuition fees, so we have no flexible funding. We'll get there though, as I said we're improving and adapting all the time.